Circulation is a functional part of the Pattern Building, which includes the building's stairways, lifts, corridors and other access points. Circulation is a system that makes all parts of the Pattern Building accessible for the user.
Stairwells and corridors can, as a rule, be placed in 3 by 3 grid and solved as standard modules. Lift shafts are parts of circulation but are not modular as a rule and can be used as rigid elements to support the skeleton.
Generally, all parts of the circulation have been designed separately from other parts of the body to improve sound insulation and ensure that the solution complies with the core design requirement of Autonomy.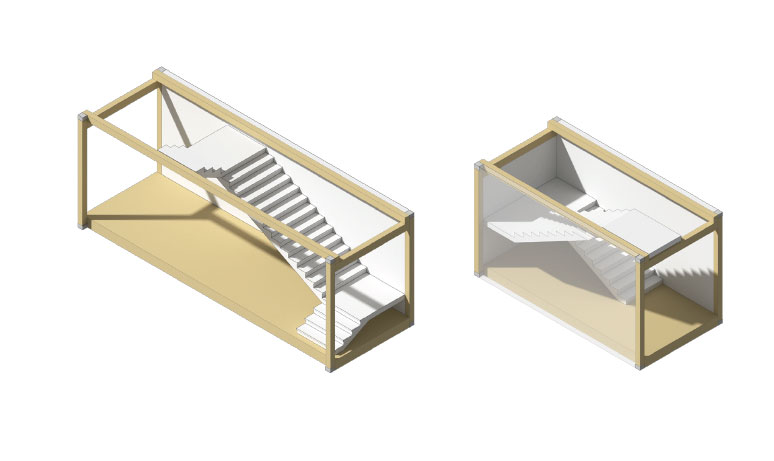 Stairs positioned inside M9 and M6. In the case of M6, the width of the stairs tread is not more than 1250mm; in the case of M9, it may be wider.